The release of Lawn Fawn's reveal wheel took the card making community by storm. It's so fun to spin the wheel and see a story reveal itself. The best thing about the Reveal Wheel? The designed it to have add ons! One of the most recent additions is this darling set with a fish bowl, two kinds of fish, a pearl, table, and curious kitty.
My favorite is the puffer fish. I think his lil face it just so cute. I adore his "trying hard to puff out" look. As you spin the wheel, he goes from regular fish, exerting fish, puffed out fish. The sentiments that are included in the set are so cute and I love the font.
I created a little homey space for my bowl to live in and a house is not a home without a cat, so of course I added the curious kitty too.
Thanks for visiting, here are the affiliate links for the supplies: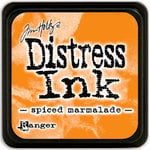 Until next time, happy crafting!